The Anglican Church of the Ascension, Cadenabbia
Wedding Blessings and Renewal of Marriage Vows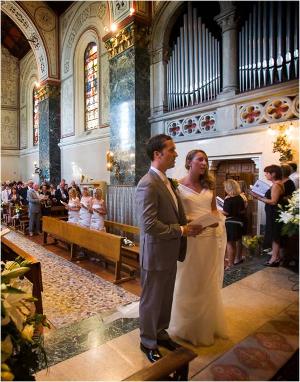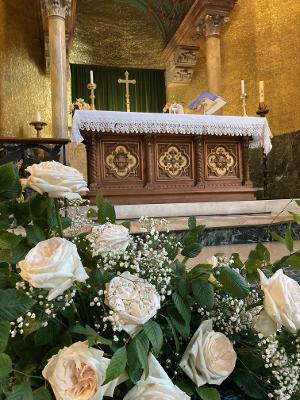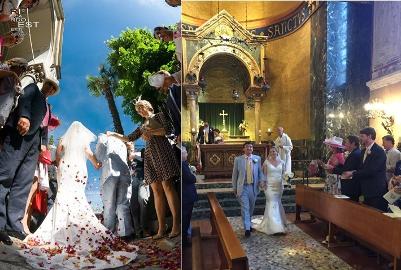 The Church welcomes English-speaking couples wishing to celebrate their marriage with a service of blessing or the renewal of their wedding vows.
Many couples are not aware that it is possible to have a beautiful wedding blessing ceremony on the shores of Lake Como and a church ceremony combined!
Although the Church of England does not have jurisdiction to marry people in Italy, couples are welcome to have their previously celebrated civil marriages blessed in the Church of the Ascension. The wedding blessing service can be very similar to the Anglican wedding service and therefore an additional commitment and fulfilment to a life together. It's in no way a compromise for those who wish to celebrate their union with their families and friends in the presence of God in a place of Christian worship.
Although most wedding blessings take place from May through September, it may be possible to arrange a service during the winter months. Please note that it is also possible for Christians of other denominations, with the agreement of our priest in charge, to use the Church of the Ascension for their Blessing. In recent years we have welcomed couples from Eastern European churches and co-celebrated with priests from their home churches.
It may also be possible for our priest to celebrate your service in another local venue, such as one of the villas, if you choose not to use the Church.
Applications can be made personally or through a wedding planner.
If you would like to know more, please contact Rev. Vickie Sims at allsaintspriest@hotmail.com for more information and availability of dates.