The Anglican Church of the Ascension, Cadenabbia
History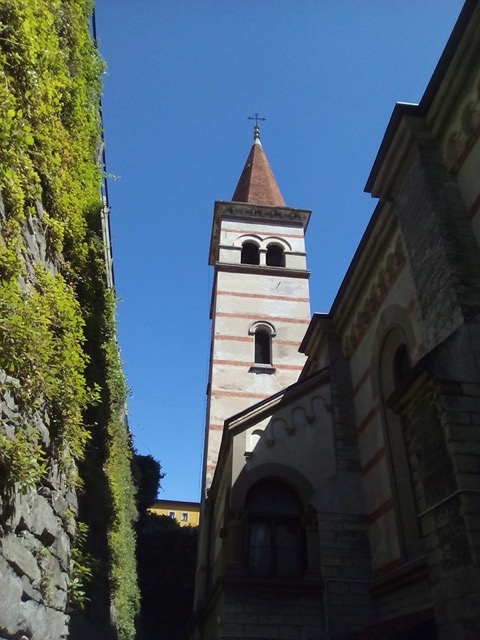 Lake Como has been popular as a second home destination for centuries, as demonstrated by the many beautiful 18th century villas around the lake. The Museo Storico G.Garibaldi museum in Como offers a great overview of the area's historic development.
The first hotel opened on the lake in 1820, the Albergo della Cadenabbia, later renamed Hotel Bellevue (and now familiar as Grand Hotel Cadenabbia). In 1826 the first steamers started to ferry passengers around the lake.
The completion of the Como-Milan railway in 1849 made the area accessible to visitors from many countries although Lake Como has always attracted a large number of English visitors. Wordsworth, Byron and Longfellow found inspiration for their poetry here and Queen Victoria once stayed at the Hotel Bellevue. The 14-year old Ruskin visited Cadenabbia in 1833.
A small chapel was erected in this hotel's grounds, but it soon proved inadequate for the numerous English-speaking visitors and residents. Music was provided by a harmonium, played in 1886 by Mr Heathcote Long.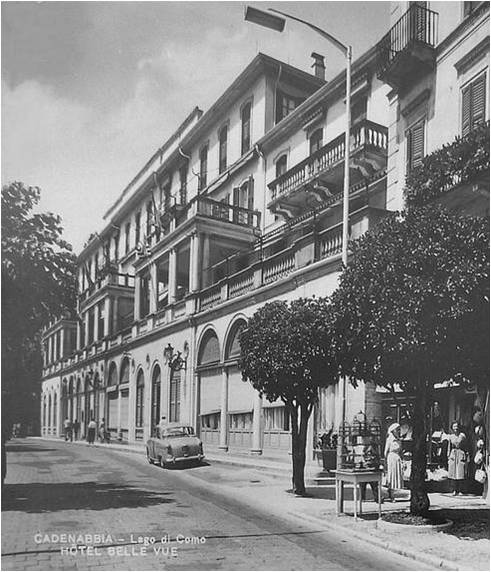 The Grand Hotel, Cadenabbia
Construction of the Church
A freehold site was donated for the"propogation of the Gospel" by Mr. A. Heathcote Long and the architect, Giorgio Brentano, was engaged to design and build a permanent church. Built in a modern version of the Lombardy style, this was consecrated on Michaelmas Day in 1891, thanks to contributions from over 350 subscribers. The church continued to flourish - in 1925 Holy Week and Easter were celebrated with a total of 29 services, 6 on Easter Day.
The appearance of the interior, presenting a biblical vision of the Ascension, dates from 1927. The beautiful stencilled decoration of the walls and part of the ceiling,the stained glass window in the nave and the dramatic gold mosaic in the apse were added then - many villagers helped to stick the pieces of mosaic into the wall. The two-manual pipe-organ, a miniature replica of the one in Como Cathedral, was built in 1935 by Balbiani-Vegezzi-Bossi of Milan, thanks to contributions from 90 subscribers.
The war and more recent changes
Shortly after this, with the outbreak of the 2nd World War, many of the congregation returned to England. The rose window was damaged during the war and in 1970 a new rose window was installed, depicting the favourite flowers of a former churchwarden. Although the permanent congregation is smaller now, there is an increasing number of owners of holiday homes and Lake Como is as popular as ever with the British.
Between 1969 and 1973 Janet Anderson and Vivenne Pagliai (former organist/choir director, All Saints' Anglican Church, Milan) joined forces to organize a series of organ recitals and choral concerts. Since then each year the church has organiseda programme of concerts.