The Anglican Church of the Ascension, Cadenabbia
Services
Sunday Services
Our first service of Holy Communion for 2023 will be on Easter Sunday, April 9th, at 10:30.
It will be led by Rev. Robert Morley, who will be supporting us through the season with Eucharist services on Sundays whenever possible.
Wherever you are from, whatever branch of the Christian family you represent, or none, you will be very welcome to join our services.
We hope also to hold occasional services of Evening Prayer. Please email for up-to-date details, or follow us on Facebook.
After the service there is an opportunity to meet visitors and members of the church community over refreshments, as well as to browse through a selection of second-hand books.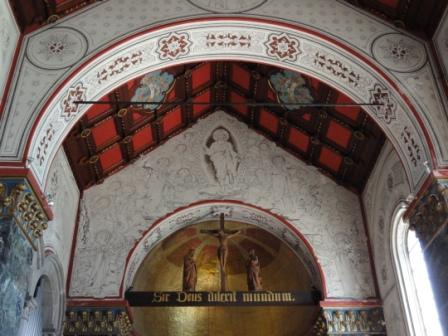 Other Services
Wedding blessings, renewal of marriage vows, baptisms and funerals can be arranged, in the church and in other local venues. To make arrangements, or just to have a chat about what you would like and what would be involved, please contact our chaplain, Robert, at priest.cadenabbiachurch@gmail.com.
The Priest in Charge is Rev. Vickie Sims, who is based in Milan. She is assisted by visiting priests, from the UK and other English-speaking countries. Visiting priests stay locally resident for a time, so that we can have regular services and keep the church open during weekdays.
Out of season please contact Rev. Vickie Sims at allsaintspriest@hotmail.com.